Welcome to A-1 Roadside Service Towing
A-1 Roadside Service offers excellent towing and roadside assistance in the Monterey Penninsula , CA, and Marina, CA, areas. Locally owned and operated, we are committed to providing quick, efficient and friendly service, including motorcycle towing and long-distance towing. No matter what time of the day or night, you can depend on our 24/7 emergency services. Our company is here to get your vehicle back on the road as fast as possible. From tire changes and jump starts to fuel delivery and towing, we offer a wide range of roadside services.
A-1 Roadside Service was established by our owner Prad Fonseka, who was in the industry for over 12 years. He started as a driver and then a trainer for Triple A; he was the GM of 2 mega stations at the same time. Knowledgeable and experienced, Prad goes out of the way to ensure complete customer satisfaction.
Specialists in Classic and Luxury Car Towing
If you are looking for pristine towing service for classic, luxury or exotic cars, A-1 Roadside Service is the best choice. We are specialists in providing secure and safe towing of high-value vehicles. We understand how important your luxury car is to you. That's why we handle the car carefully and take amazing care of it from beginning to end.




What Our Customers Are Saying:
"… really saved my bacon, he has a big tow truck, and he knows what he is doing. Highly recommended."
– Michael, via Google
"EXCELLENT! Broke down in our 1966 Austin Healey. Needed a flatbed truck. We had been at a car show & several cars broke down. AAA was going to be a 2 hour wait. We called A-1 roadside service, he was there in 20 minutes & did an outstanding job. Anyone who owns a valuable classic car knows how important that it be handled carefully. He was extremely conscientious!!!! He took amazing care of the car & us!!! Terrific end to an otherwise bad experience. We would recommend him to any & all!!!!"
– Leah, via Yelp
"Excellent service, reasonable and a world class guy. Thank you Prad."
– TW, via Google
"I can't say enough positive things about my experience… stayed in constant communication to make sure I didn't feel forgotten about… able to load my extremely low to the ground car on the flatbed with no damage to my car… and get me home and unload the car on a busy street with no issues…. price was significantly lower than other quotes I received… Huge thanks to Prad, he was a life saver."
– Ryan, via Yelp
"responded quickly to the urgent need. very friendly and effective."
– Herman, via Google
"The tow truck looked new and state of the art. The gentleman was very knowledgeable and skilled. I had complete trust and faith in his abilities. AND the price was right and fair! Thank you A-1 Roadside Service!!"
– Kelly, via Yelp
Read more reviews or leave your own on any of these sites: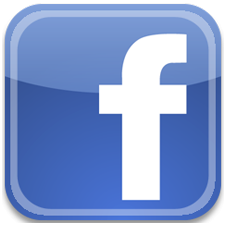 Call Us Now
Did your vehicle break down? Contact us now! We offer fast and reliable
towing
and roadside service. We are experienced in towing all types of vehicles including exotic and classic cars.